Salema. The jewel of Portugal's Algarve
We adore Salema and believe this special place wins the hearts of all who visit. This is why we operate only in Salema, and why we personally own property here. Salema is a working fishing village situated within the Costa Vincentina Natural Park, a protected area of outstanding natural beauty in the western Algarve region of Portugal. Away from the coast, the landscape surrounding Salema is unspoilt. Filled with huge fields of flowers, it is rolling, wild and free. Just waiting to be explored.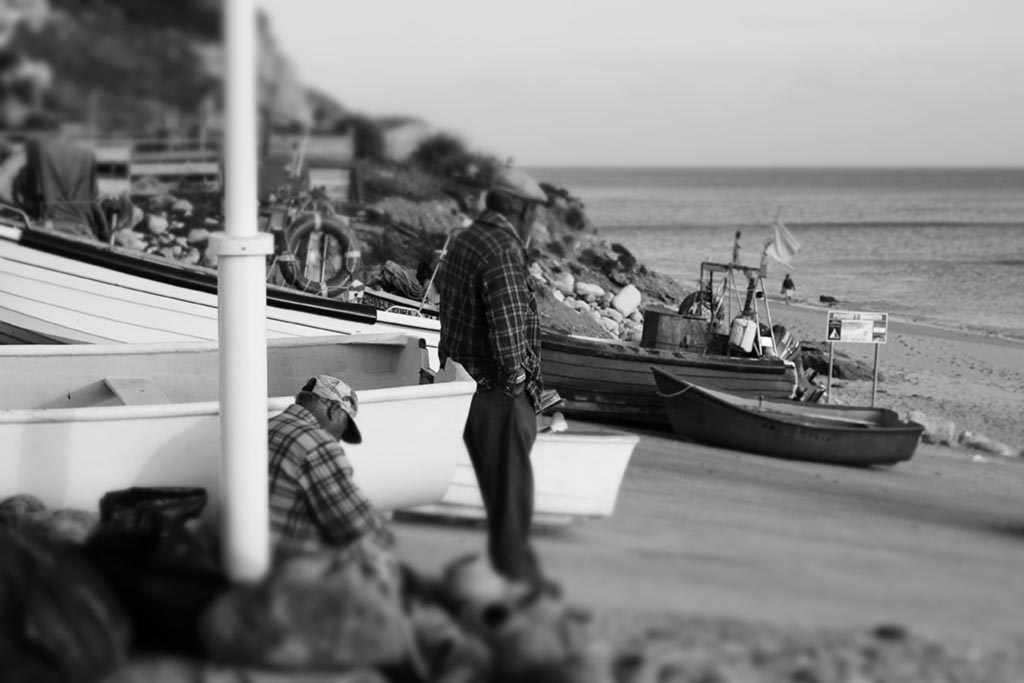 Salema, western Algarve. Traditional, old and very charming
Think cobbled streets and tiny blue-trimmed whitewashed fishermen's cottages, dotted with chimney pots.  We're pleased that Salema has stayed true to itself by retaining its values from bygone years. A fleet of brightly painted wooden boats catch sea bass, bream, octopus, sardines and mackerel.  You can still watch fishermen unloading their catch each morning before mending their nets and resting after a night at sea. Meanwhile, holidaymakers enjoy the warm Algarve sunshine. Salema is a world of peaceful co-existence and that's what makes it such a delight.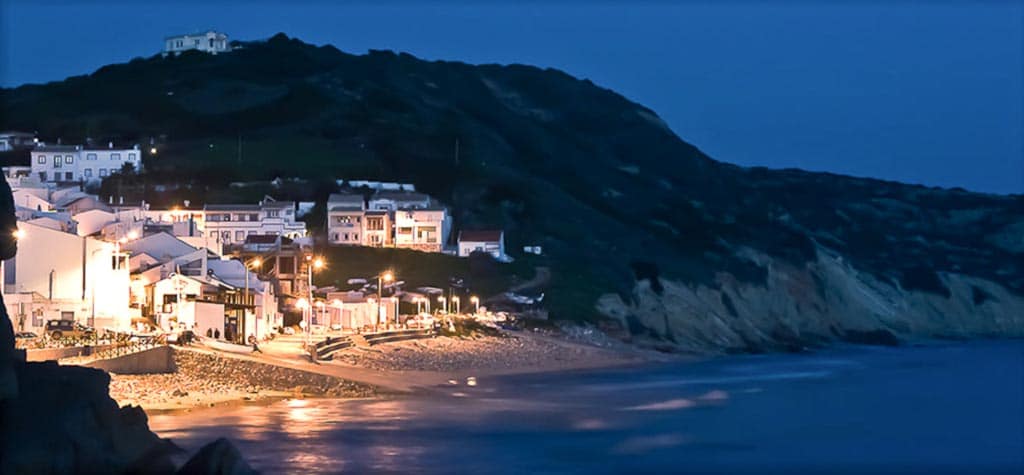 Salema village
The pretty village centre of Salema is a pleasure to stroll around at any time – day or evening. Eating out in Salema is always a memorable experience, with several fabulous restaurants catering for all tastes, including seafood, of course. There's plenty of choice, with a fine dining restaurant befit for the most special of occasions even said to be amongst the Algarve's finest eateries. There's a small selection of boutiques, shops, cafés and a weekly market. For those in search of a nightcap, two or three low-key cocktail bars stay open until the early hours, with a warm, friendly welcome and fun guaranteed.
Salema beach
The large half-mile-long beach in Salema, with its sugar-fine, golden sand, has a Blue Flag certification, meaning that it meets high standards for water quality and safety. The crystal-clear waters, free from strong waves and seaweed is ideal for swimming.  At either end of the beach are quiet, secluded coves below gentle cliffs. Among the limestone rocks at the western end close to the Simply Salema villa collection, you'll find – amazingly – large fossilised dinosaur footprints, discovered in 2001 by geologists from Lisbon University. A must-see during your holiday in Salema.
Salema. The ideal spot to relax in an unspoilt corner of Portugal
The atmosphere in Salema is peaceful. Time seems unimportant and drifts away. This is a place to escape to at any time of the year. Stroll on the beach, walk along coastal paths, enjoy long, lazy lunches. For the more adventurous, there's lots to do and see nearby in the historic western Algarve. Your Simply Salema resort concierge service is always on hand to help. We offer advice on the best beaches, places to visit and will happily reserve restaurants and activities for guests as required.
Salema, western Algarve. For a peaceful and tranquil break away from everyday life.