Things to do around Salema – Sea activities
A villa holiday with Simply Salema is not just about relaxing by your private heated pool and admiring the stunning ocean views. One of the brilliant things about the western Algarve is that there are many things to do and a plethora of activities for all ages and interests – at any time of the year. The following are just a suggested few of the many sea activities available close to Salema…
Surfing and Bodyboarding
Some of Europe's best surf beaches can be found on the Algarve's west coast, just a 20-minute drive from Salema. The wind is usually off shore and the big rollers cascade in from the open Atlantic. There are a number of specialist surf schools in the Lagos and Sagres area.
Canoeing and Kayaking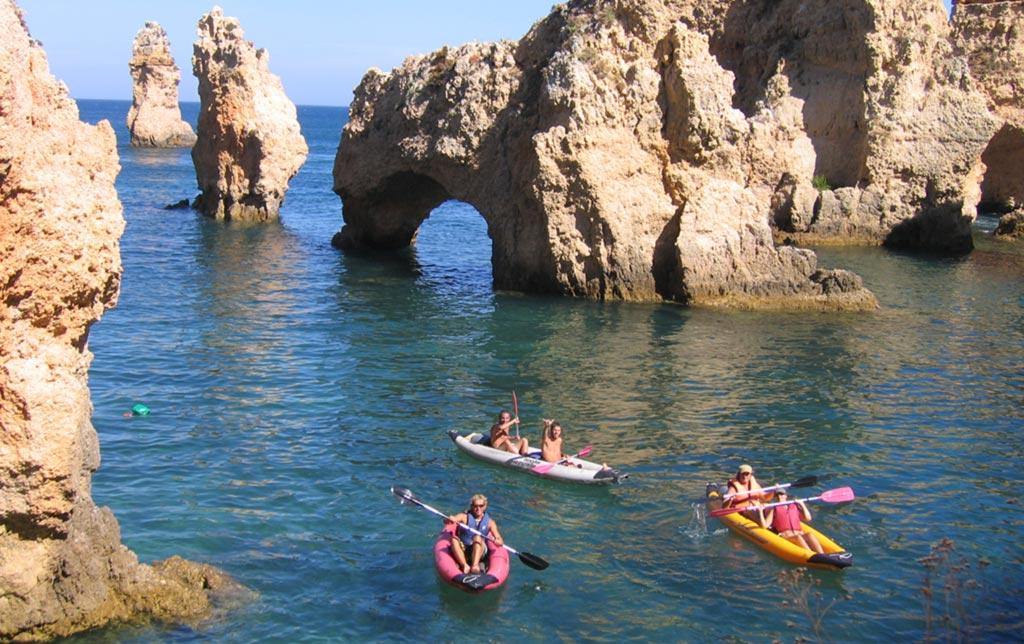 Paddle through crystal clear waters to discover hidden beaches, grottos and caves. Stop and swim, snorkel and cliff jump. Alternative trips can be made up the beautiful Alvor river and lagoon, the Baragem lake or down the river Arau from Silves.
Diving and Snorkelling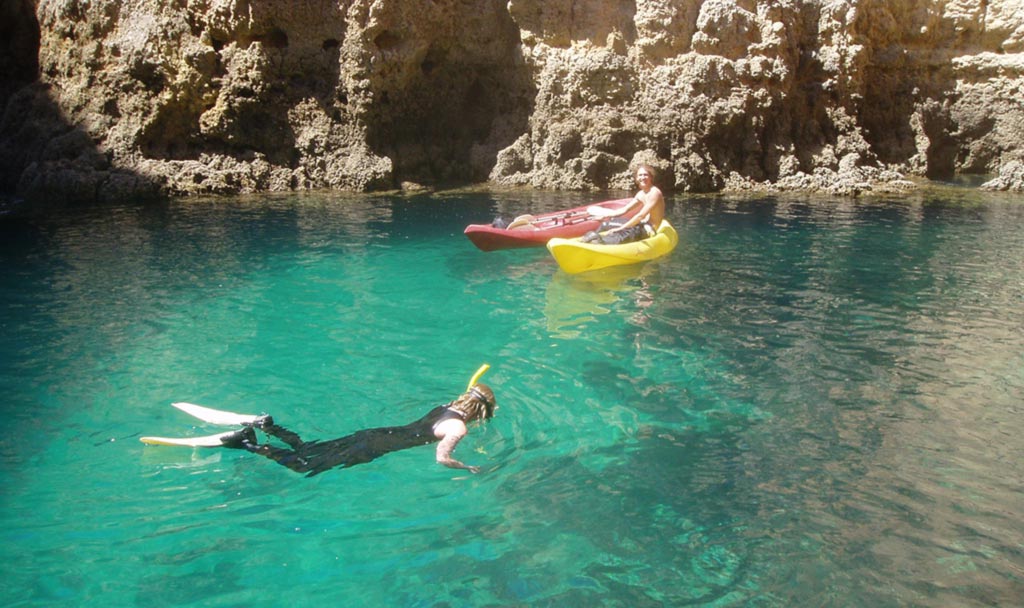 In the Atlantic Ocean you'll find beautiful seascapes and many different underwater creatures such as octopus, conger and morayeals, crayfish, multicoloured nudibranchs and much more! Sites vary in depth from 5 to 40 meters and include reefs, canyons, walls, wrecks and caves. Just off Salema beach, there's a sunken 'French Man of War'!
Kitesurfing and Windsurfing
The Algarve is one of the most popular kitesurfing and windsurfing destinations in Europe, with afternoon thermal sea breezes providing excellent conditions.
Wakeboarding and Waterskiing
Enjoy the ride and sensation of extreme adrenaline on Meia Praia, Lagos's main bay. Regardless of ability level and age you'll soon be riding those wakes!
Discovering the Western Algarve by Boat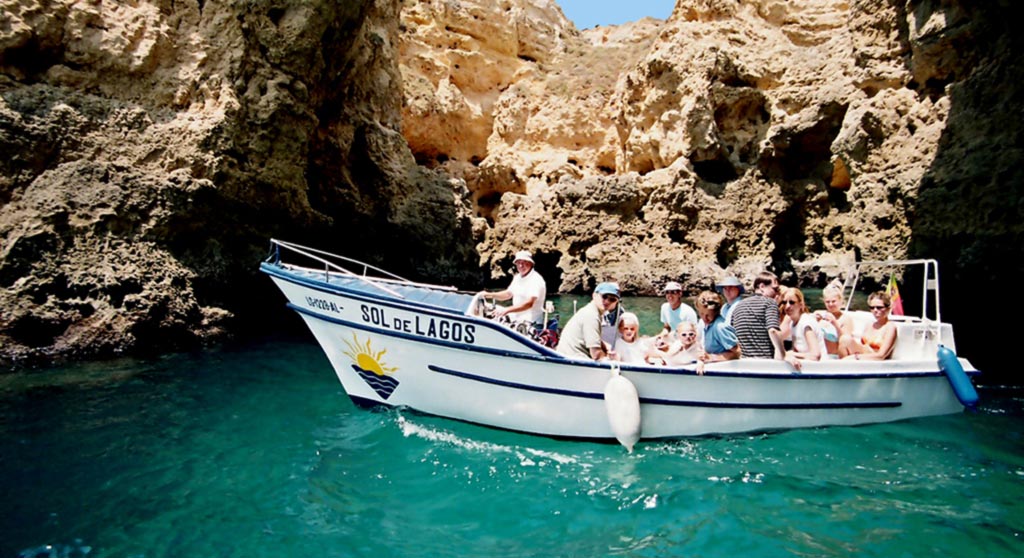 Whether your interest lies in history, dolphins, birdlife, caves, beautiful scenery or simply cruising along the coast, the trips offer something for everyone. A variety of excursions are available, from an hour to a full day.
Dolphin Watching
An exhilarating experience that's very popular. The dolphin's relationship with man has been well documented and this is a wonderful opportunity to see them in their natural environment.
Sailing
In the glorious setting of the Algarve, north east trade winds predominate ensuring flat seas, a protected coastline and offshore breeze. Skippered and bareboat charters are available as well as RYA courses.
Big Game Fishing
The rich fishing grounds of the Atlantic provide the opportunity to catch several species including blue shark, mako shark, hammerhead, blue and white marlin and some species of tuna.